Your Home For Data Driven Hitten Lessons And Proven Tools For Power And Consistency
How do you know if you're putting a good swing on the ball? It feels good? It sounds good? The ball travels like you hoped?
For a lot of players, swing mechanics are a guessing game. But at Rick Strickland Baseball, we're here to change that mentality.
Our Hitting Lessons are designed to improve your mechanics and help you build consistency in your swing. We rely on cutting-edge technology to produce unique data points for every aspect of your swing. With our in-person and online training plans, we can analyze...
How you move
Where you're making contact
Where you're wasting energy
And how bad habits are holding you back
With that data, we can help you make corrections quickly and improve your swing with an eye on consistency and sustained performance.
Don't miss out. Our hitting lessons are perfect for players of all ages and abilities.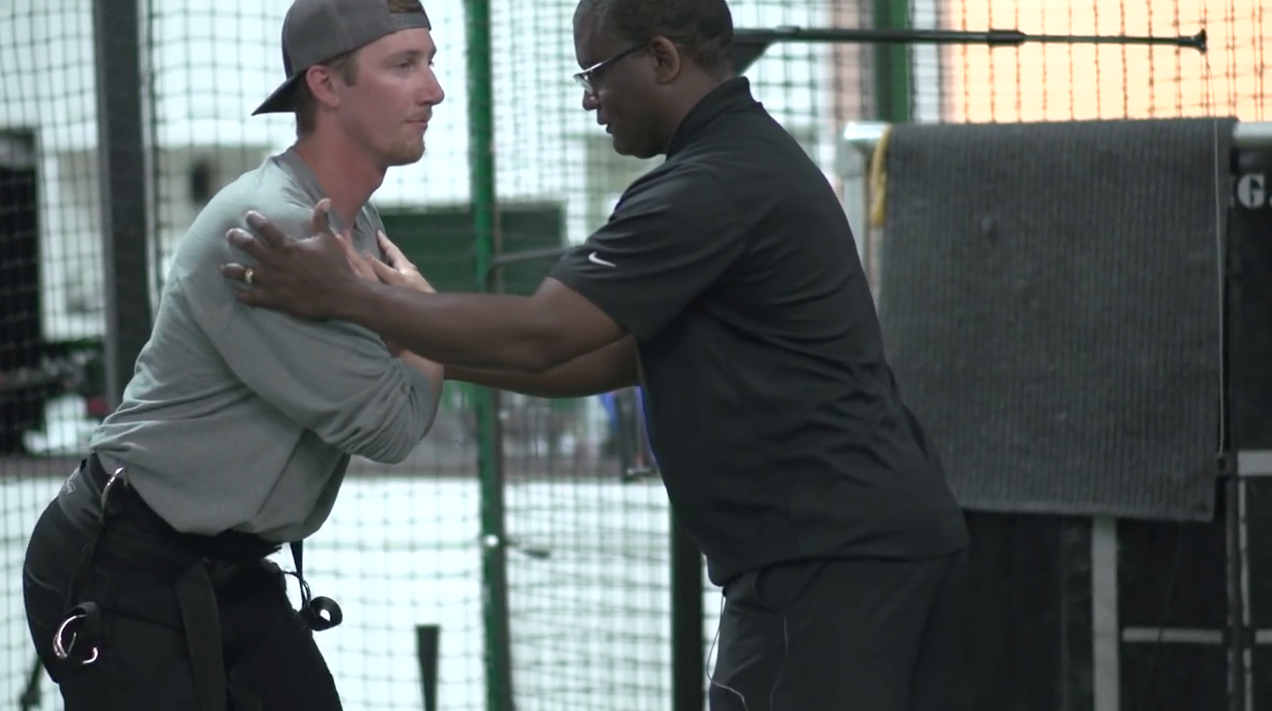 So How Do Our Hitting Lessons Work?
At Rick Strickland Baseball, we're helping you train with a purpose. Our Hitting Lessons rely on the latest technology and training tools to improve every aspect of your swing.
We're not robots. And your swing doesn't have to be either.
Working hand-in-hand, we'll find the natural movements that suit you best. And then we'll work to make those movements more efficient and effective. Our team relies on tools like:
Weighted balls to improve your power at the point of contact
Overload bats to control your swing from beginning to end
Underload bats to improve your bat speed
HitTrax analytics to maximize the time your swing path spends in the zone
Hitting off the tee is great if you're just hoping to pass time. But when you're ready to really improve your performance, there's no substitute for the data-driven hitting lessons we offer at Rick Strickland Baseball.
Join Us In St. Louis For The Best Hitting Lessons Around
Are you ready to get more out of your swing and watch your hard work carry over onto the field? Our team at Rick Strickland Baseball has helped countless players across all levels improve their game and train with a purpose. You could be next.
Just fill out the short form on your screen to learn more about our Hitting Lessons and everything else we have to offer here in St. Louis and through our online training portal.